Hello all! I am the manager of the Northway Fireballs in Game World Foxtrot and this is my story.
*Will Updated Every 5 Games*
Games Played: 168
Current Manager Record: 120-3-6-39
Seasons Played: 3 SEASONS
It's been around 2-3 weeks since I've been playing Game Plan Hockey, and let me tell you, it's one hell of a manager game. Stats, details, no random results, and more stats. It looked real interesting for me so I signed up. Obviously everyone wants to be the best team as that is the objective of the game. So of course I tried to get the best team Available. That is when I chose the Northway Fireballs, #2 overall, in Game World Foxtrot. I started in the BHL, little with no experience. But that's when it all changed...
Ever since that sign up, I've been going on checking every 3 hours if I won or lost. I kept winning, this is what motivated me to change lines around, look for more players in the transfers list, and check stats. Season 1 was great for me. I ended up 46-1-0-13 which then was promoted to the SHL.
In the SHL, I started not so great. but at the last 20 games I started motivating my players and changing lines around and we started winning! We earned 6th place with 32-3-2-22 making the playoffs but getting knocked out. So we stuck around for another season in the SHL.
3rd season (current) is going fantastic! #1 overall best goals for, best goals against, best penalty kill, best everything but the powerplay, currently 5th in the league on the pp. But we've been scoring finally on the pp so that looks like its not a problem because I ended up putting 4 fowards and 1 defencemen and it worked out well for me. i am 48-0-0-4 and counting. It looks like i'm going to the GHL, but I don't want to get ahead of myself. Lets worry about where we are at now.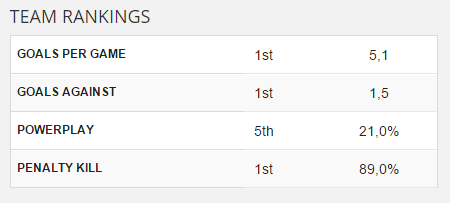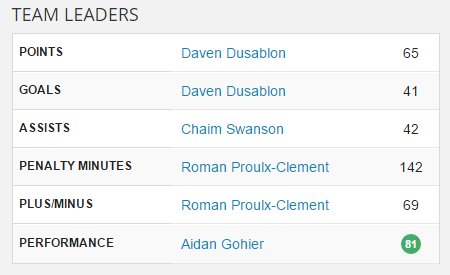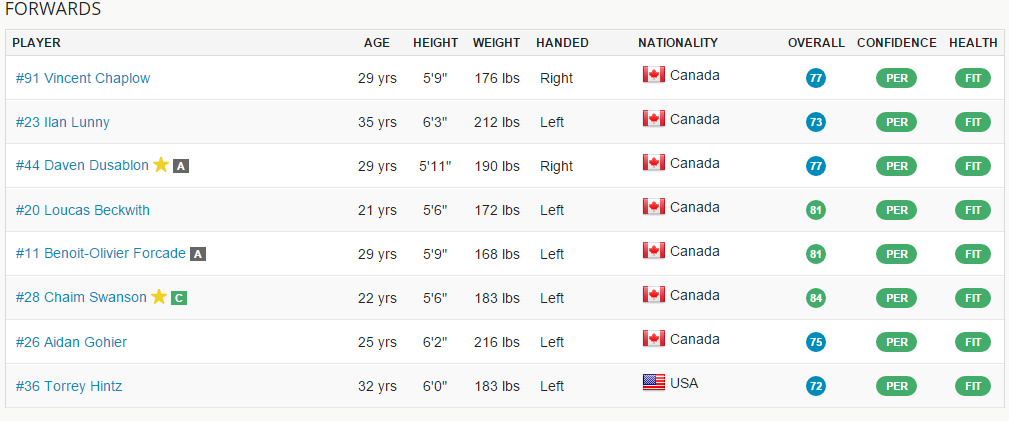 yossi puma the 6'8" Goalie is amazing. He has a sparkling 1.55 gaa, 15 shutouts, and .932% with 42 games played.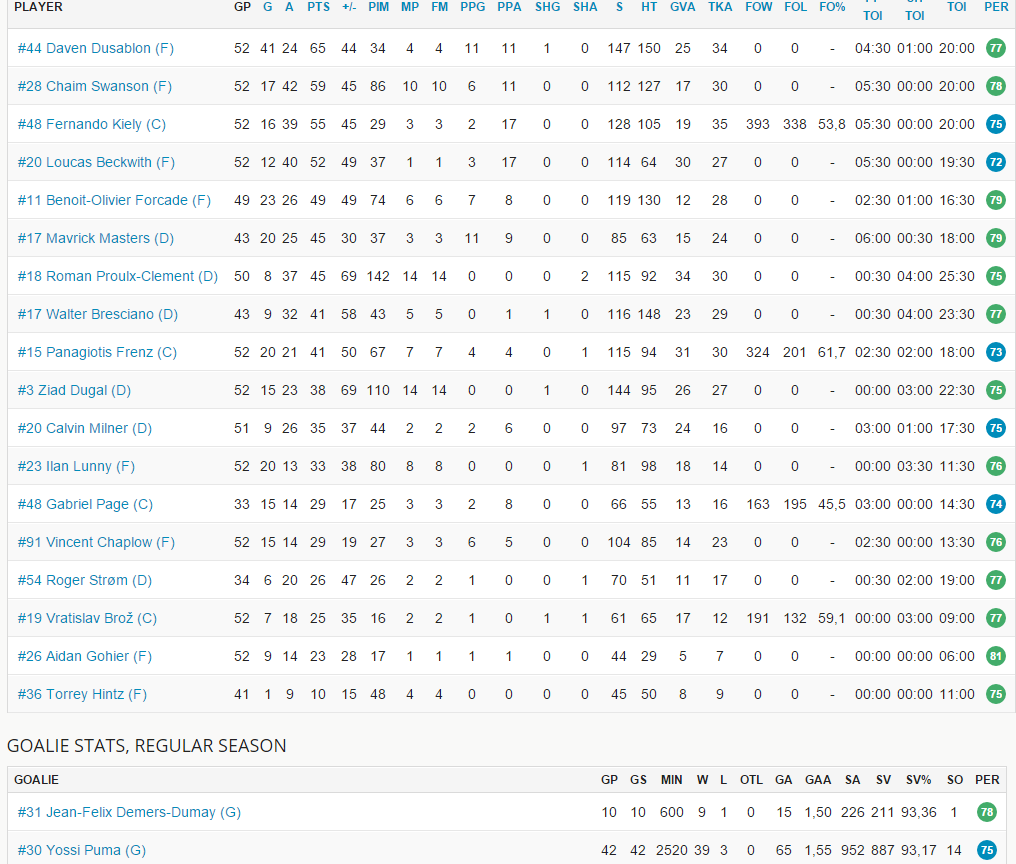 If you would like to know more about my team, let me know below!