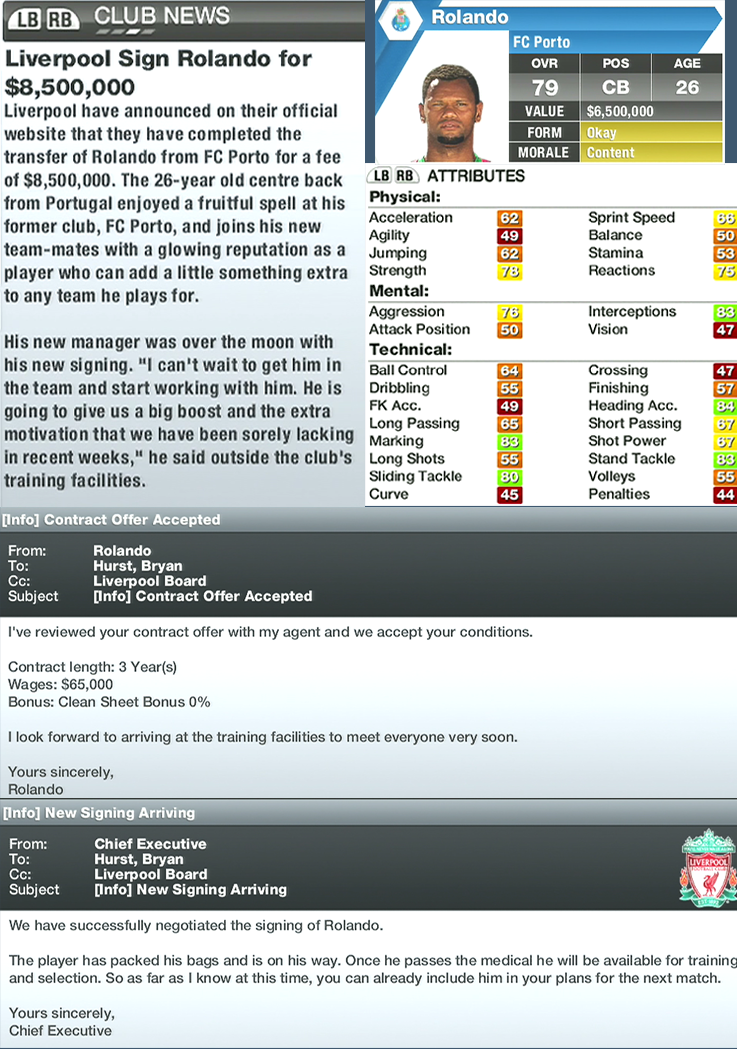 And that completes my pre-season additions as we are now left with under $1,000,000.
I probably should have done a little more research as some of Rolando's ratings leave a lot to be desired. He has ratings above 80 in tackling and marking so he's certainly no bust.
Unfortunately, it turns out he is not available for my second exhibition game.